FREE PETS AND FIREWORKS SAFETY ADVICE GUIDE
Pets and fireworks don't mix!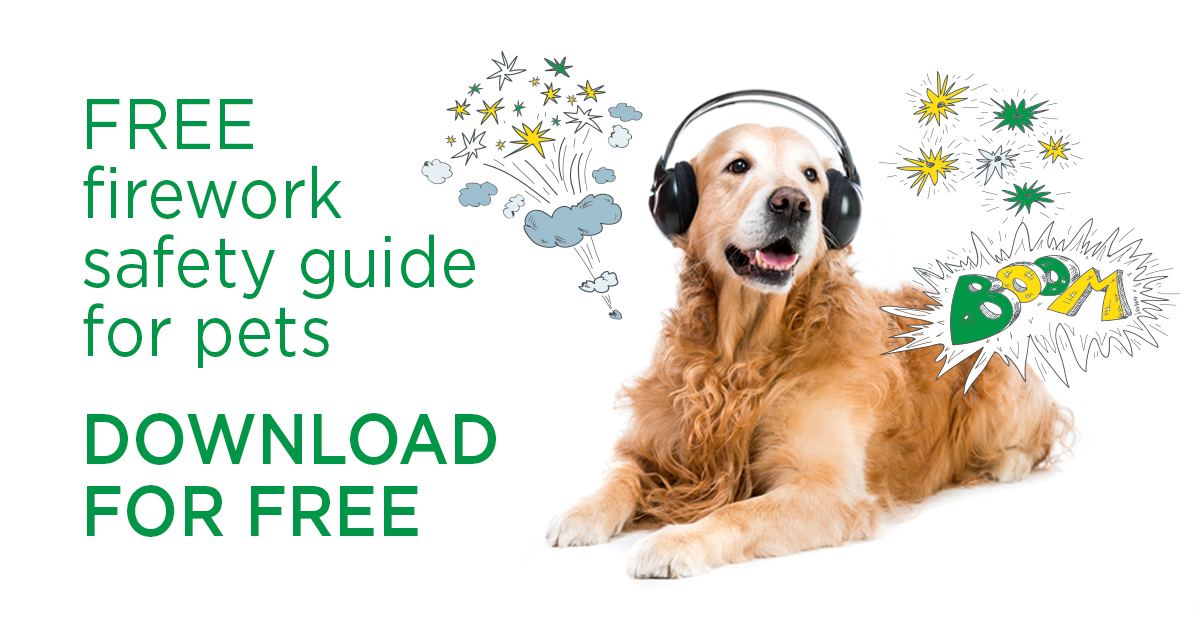 If your pet suffers with firework or other noise phobia and usually becomes distressed at this time, make an appointment to come in and chat to one of our nurses or vets about available therapies to help with noise phobia.
We've created this useful fears and phobias download for you. It's has some really useful tips and advice on how to keep your pets calm during the fireworks season.
Fill in your details to get your FREE PDF now
Have you heard about the Elston Vets
Healthy Pet Club?
We have designed this healthy pet club to be the best way to manage your pet's healthcare.
For a monthly payment, you can spread the cost of all your pets' preventative healthcare, this includes:
✓   Included: Twice yearly health assessments
✓   Included: Vaccinations
✓   Included: Worming treatment
✓   Included: Flea and tick treatment for Cats and Dogs
✓   Included: Flystrike control for Rabbits
(all at a lower cost than if you were to pay for these items individually)
Joining the healthy pet club also gives you discounts on:
✓   Additional parasite control treatments
✓   Examinations
✓   Maintenance and prescription pet food
✓   Microchipping
✓   Neutering
✓   Pre-anaesthetic blood tests
✓   Preventative dental treatment
✓   Selected additional vaccinations
And so much more, see the full benefits of joining our Healthy Pet Club for dogs, cats and rabbits here.
To start benefitting now. click below to join
Download your

FREE

 pets and fireworks safety advice guide: 'Firework Fears and Phobias'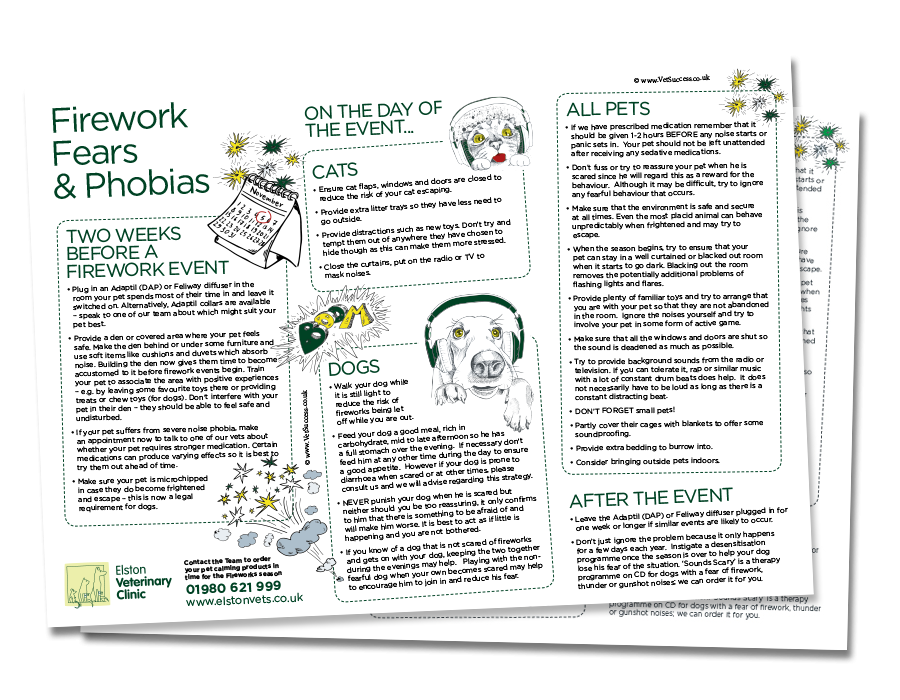 Pets and fireworks don't mix! If your cat or dog suffers during this period then this Firework Fears and Phobias information is for you.
How we use your data: When you request to download our Firework Fears and Phobias information, your name and email address will be added to the Elston Vets email list. Please don't worry – we never share your details with any other companies. Occasionally we may send you a news bulletin or a special offer which we think our customers will be interested in. You can opt out at any time.