Elston Vets – A friendly, happy veterinary clinic
Elston Vets clinic covers the areas of Shrewton, Tilshead Larkhill, Amesbury, Durrington, Bulford Camp, Codford and Netheravon

"William is especially grateful for the outstanding care given by Enid and her team." D Watson
Elston Veterinary Clinic is a very friendly veterinary clinic in Shrewton, rural Wiltshire. Our vets treat and care for dogs, cats and other small animals as if they were our own.
Our vets and vet nurses understand the human-animal bond and always work together, with you to find the best solution to your pet's health problems. If your pet is healthy, we strive to keep your pet that way with the best holistic approach to preventative care.
Have you considered the benefits of joining our Healthy Pet Club? This is a great way to ensure your pet is always happy and healthy and a great way to budget and help save money on routine pet treatments such as flea, tick and worming medicines, plus dental and vet nurse treatments such as toe clipping. Read more about the club here.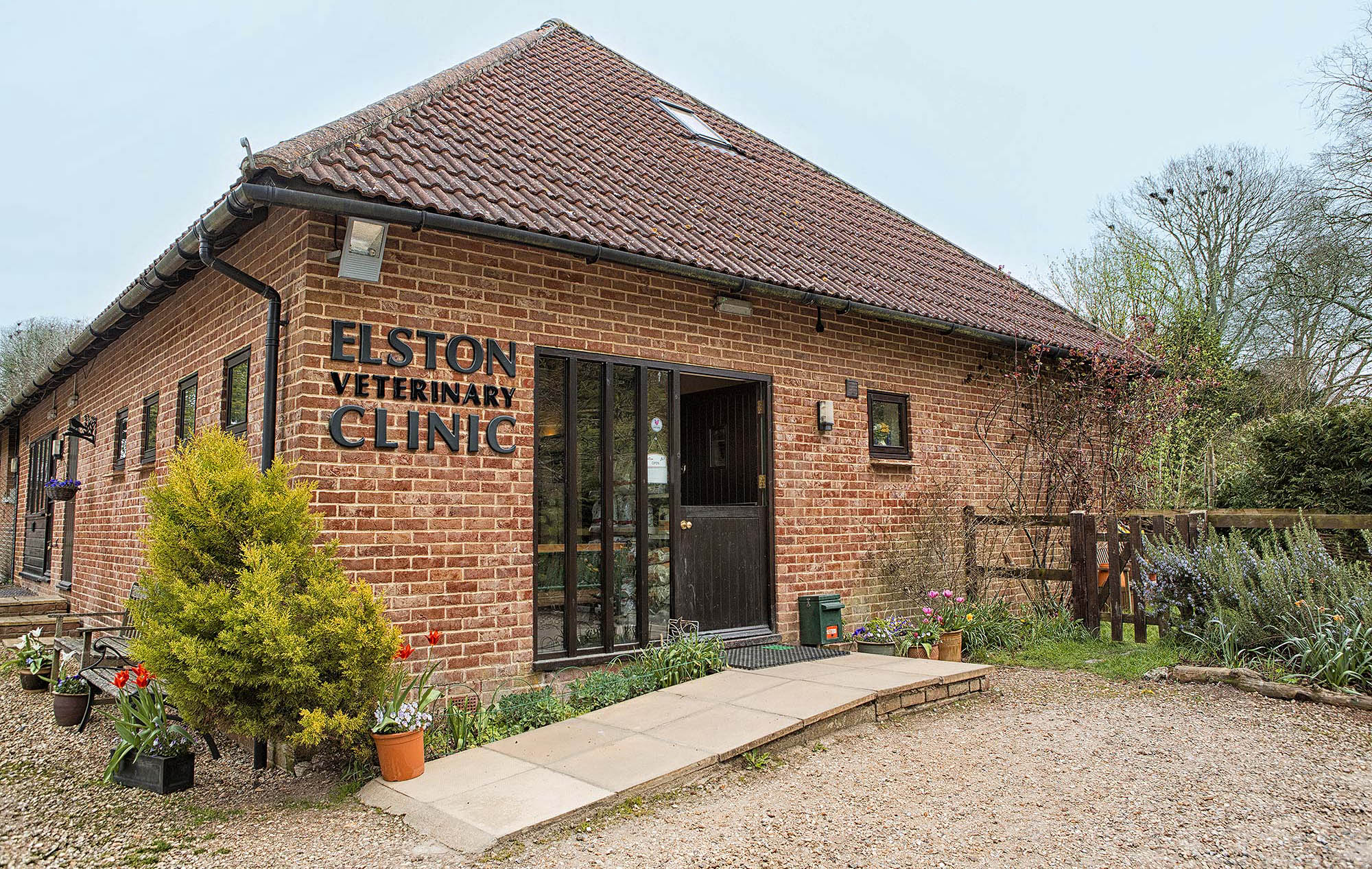 Meet the staff at Elston Veterinary Clinic
Our veterinary staff are committed to making your pets stay with us as comfortable as possible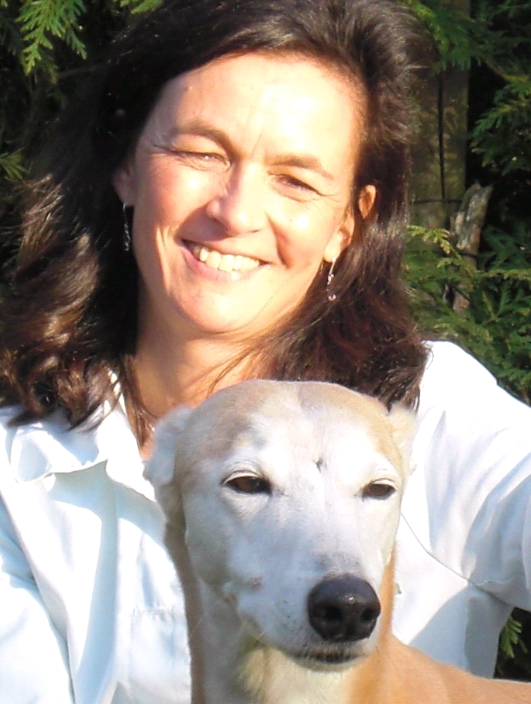 Dr. Enid Frantilla
DVM MRCVS
Biography
I started Elston Veterinary Clinic in 1999, several years after my vet training at Washington State University. The USA system requires a period of undergraduate university study before applying to vet school, so before my veterinary qualification I received degrees in Biology and English (too long ago to mention!).
I have always been blessed with very talented staff, and all of them over the years have helped me build and shape the practice into the caring team it is today.
I love working with both dogs and cats, and the small furries, and enjoy all aspects of internal medicine and soft tissue surgery. A waggy tail or contented purr are the best rewards for me; but all my animal patients make me smile, so I could never tire of my job.
When not working I am equally happy walking or running (happiest with an animal friend) anywhere in the UK, or in mountains on most continents, though sailing, skiing, riding, cycling, plus nearly all art and music, cooking and gardening are things I also really enjoy. I could never be without an animal friend, and am grateful for all the animals I have known.
Every single one has taught me something.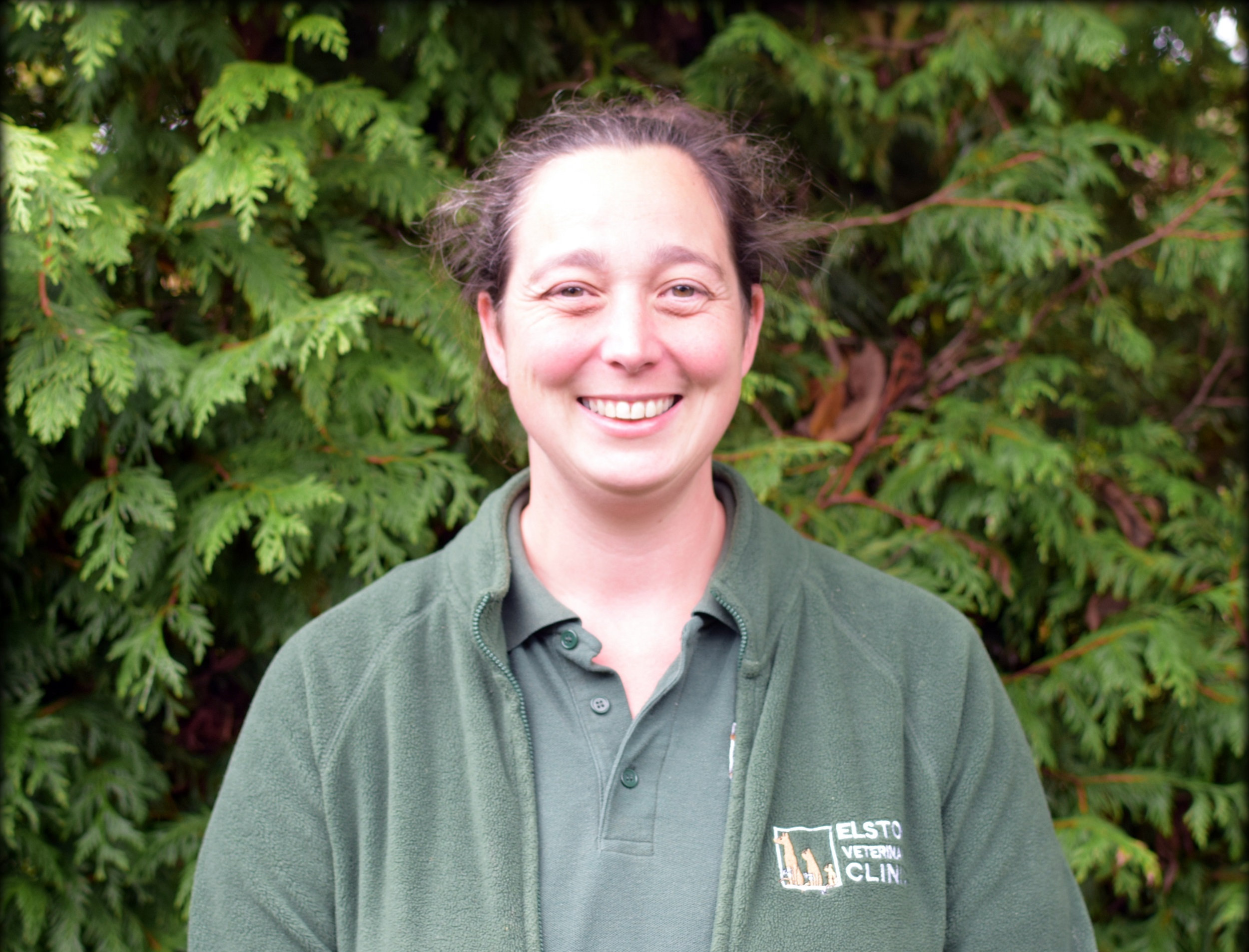 Biography
Estela had twin girls in November 2017, who have added a new dimension to her walks in the countryside, but she is happily back at work now after her maternity leave.
Inspired by childhood pets and the good old "James Herriot" stories, I have always wanted to be a vet and I achieved my dream with my veterinary degree at Liverpool University. I moved to Wiltshire in 2010 from Monmouth, where I had previously worked in a mixed animal practice, and have settled nicely in the Wylye Valley.
I joined Elston vets in April 2017 and enjoy the ability to work in such a friendly and welcoming rural practice that also maintains high standards of care towards both patients and clients.
Having a special interest in animal behaviour, I carry this branch of medicine through into every consultation I do to ensure that our patients are as calm and relaxed as they can be when visiting us – some even quite like coming to say hello!
Outside of work I enjoy spending time with my husband and young family and our dog Echo, and I can think of no better way to spend an English summer afternoon than out walking in the Wiltshire countryside whilst socialising with friends.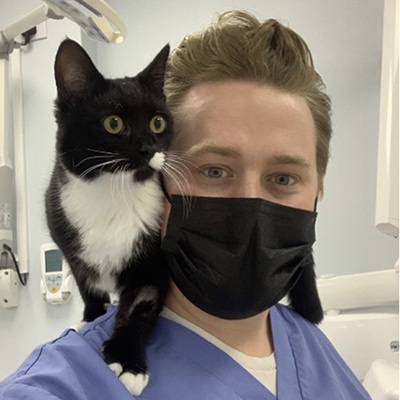 Ashley Davies
Visiting Veterinary Surgeon and Veterinary Ophthalmologist | BVMedSci (hons) BVM BVS MRCVS
Biography
Ashley graduated from The University of Nottingham and worked in small animal practice in the East Midlands for 5 years before moving to Wiltshire. He started his certificate in Small Animal Veterinary Ophthalmology at a large referral animal hospital and worked at The University of Nottingham as an honorary associate lecturer.
Ashley's main areas of clinical interest is in ophthalmology, and he can provide a comprehensive approach to canine, feline, and exotic animal eye conditions. He is also interested in complex medical conditions and helping manage the care of pets with chronic conditions.
Outside of work, Ashley lives with his partner (who is also a vet!) and their two dogs: Sid the Springer Spaniel and Eddie the French Bulldog.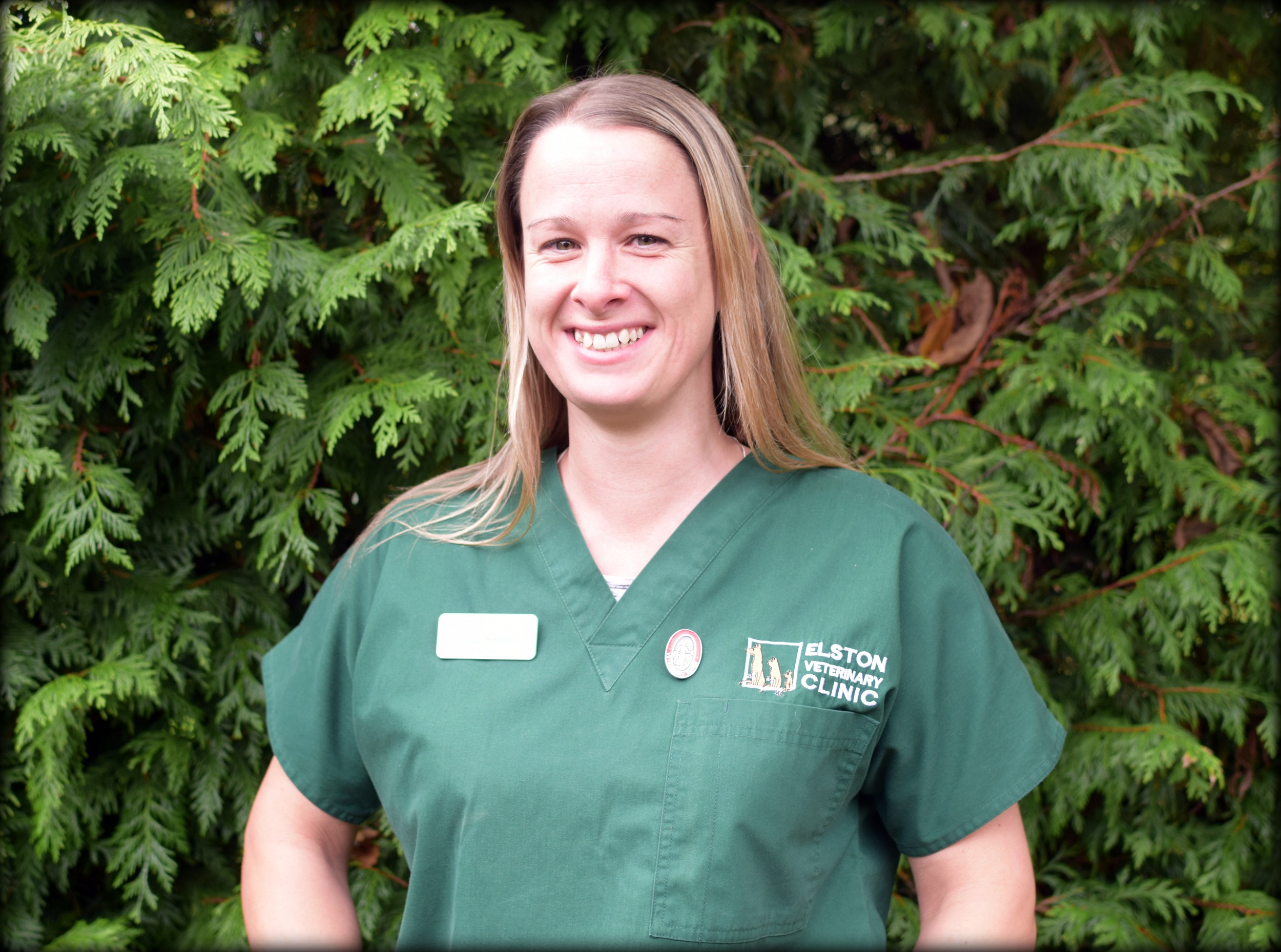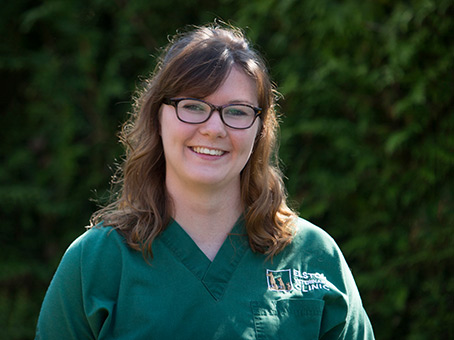 Biography
I have worked in veterinary practice for 8 years and really enjoy my job. I enjoy that every day is different and you never know what is going to walk through the door! A wag or purr from a furry friend always makes my day.
I qualified as an RVN in 2016 and have an interest in nutrition. At home I am kept very busy by my 1 year old Dalmatian Vinnie who likes to go for very, very long walks!
I also have a passion for cats and have 3 of my own who like to cause trouble!
Grace Steele
Trainee Veterinary Nurse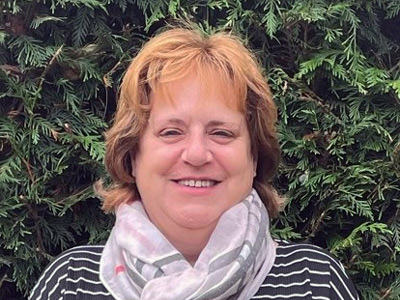 Julia Tregellas
Practice Support Manager
Biography
I've long been an animal lover and jumped at the chance to work for Enid and the team as their Support Manager. It's wonderful to work with people whose primary focus is the care of animals.
I like nothing better than to take my little minx of a Jack Russell/Chihuahua cross Lily for walks around our beautiful countryside. I've had rescue dogs and cats all my life and adopted Lily from Dog's Trust in June 2021 and I fell in love with her the minute I met her.
I'm also an avid cook and baker and spend most of my spare time experimenting and cooking plant-based food.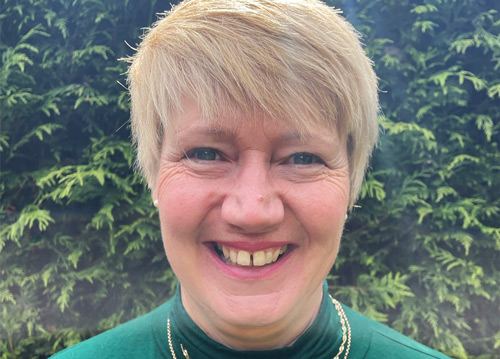 Biography
I joined Elston Vets after returning to the county from Hereford, where I had worked in a large animal and equine practice for a number of years.
I enjoy meeting new people and having a chat!
As a mother of two boys, we as a family have enjoyed owning a variety of pets, including snakes and beaded dragons, and of course, the obligatory hamster. My passion is horses, but in my later years, I realised that I don't bounce so well! …so I am content with my two Labradors, Oz and Ginny.
In my spare time, I enjoy gardening and sewing and anything that involves working with my hands; recently, I did a silversmithing course. And, of course, I enjoy going out walking and enjoying the beautiful countryside Wiltshire has to offer.
Aud works behind the scenes handling insurance claims and other administrative work but regularly pops out to cover reception.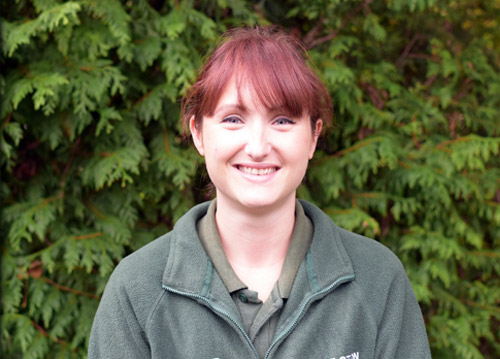 Biography
I joined Elston Veterinary Clinic in May 2019 after moving to the village of Shrewton. I have always loved animals from a very young age, and remember bringing back sick or injured animals home, to bring back to health!
From childhood to adult I have had many animals including cats, rabbits, mice and hamsters. I currently have a cat called Lulu and 2 rabbits called Bella and Daisy.
I haven't always worked with animals. I was a hairdresser for 10 years before taking a break to become a mum to a human baby boy!
I have now landed my perfect job here at Elston Vets as a receptionist after returning to work from maternity leave. I just love meeting all the many different animals that come through our door!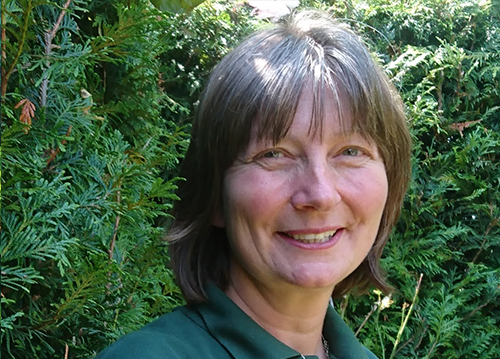 Louise McDonald
Receptionist
Biography
I grew up on a farm enjoying the countryside and interacting with animals of all shapes and sizes.
Having had different careers throughout my life animals were always the constant, with their unfaltering love, they never cease to amaze me.
Much of my time is spent with my little dog Patch walking come rain or shine (she has her coat for the rain).
It is so great to be back at Elston Veterinary Clinic having previously worked at the Clinic for a year and a half. I so enjoy meeting the clients, pets and working with the team.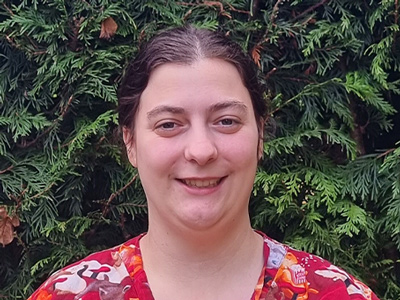 Maggie Andrews
Kennel Assistant
Biography
I joined Elston Vets in August 2021 as a Kennel Assistant and I love working with animals. My favourite animals are horses although dogs are my favourite to look after at work.
I really enjoy listening and singing to K-pop (Korean pop music), although I enjoy lots of different music as well as gaming in my spare time.
I love watching Teen Wolf on TV as well as the Maze Runner series of movies.
I really enjoy working at the Veterinary Clinic and seeing how much care goes into looking after clients and patients.
"Best vet practice in the world ! Thanks for all your help. You're the best!" Tracey Downes
"Quite the best veterinary practice. We are so lucky to have it in our village." Gillian Wallis
"Lovely Vet who really cares for animals!" Sandra Love
"Fantastic service from all the staff. Very helpful and always able to get an appointment same day when needed. Would recommend to all animal owners." Michael Cogan
"Awesome vets always friendly" Jenni Blackborow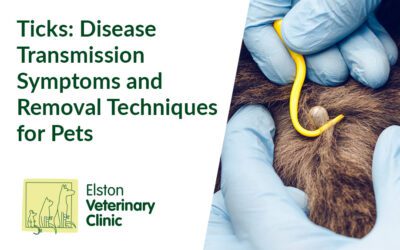 Ticks are external parasites, and globally they rival only mosquitos as carriers of disease.   Their natural habitat is thick grass – fields, meadows, farmland and woods are all favourite locations. If you or your pet visit areas such as this, be extra vigilant. ...
Book an appointment with a vet
Call 01980 621 999 or click the link below to send us a message…