Contact us
Email ask@elstonvets.co.uk
Tel 01980 621999
Fax 0845 074 5752
24 hr Emergency Service
Telephone 01980 621999
Address
Elston Veterinary Clinic
Elston Lane
Shrewton
Wiltshire
SP3 4HL
Elston Vets Reception
Monday: 8.30am - 7.00pm
Tuesday: 8.30am - 7.00pm
Wednesday: 8.30am - 7.00pm
Thursday: 8.30am - 6.30pm
Friday: 8.30am - 6.30pm
Saturday: 9.00am - 12.30pm
Appointment Times
Mon - Wed: 9 - 12 noon & 2 - 7 pm
Thurs - Fri: 9 - 12 noon & 2 - 6 pm
Saturday: 9.30am - 12 noon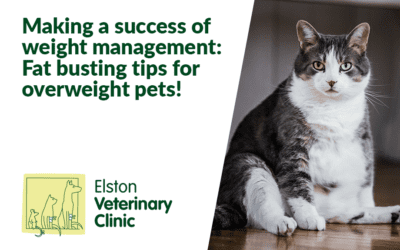 Sadly, pet obesity is on the increase, becoming more common, and is causing many preventable issues for our much-loved cats and dogs.Pet obesity is a condition where excess body fat has reached the point at which good health is harder to maintain. After an online...
read more
Receive a £5 voucher when you refer your friends to us!
(and a £5 voucher for your friend too!)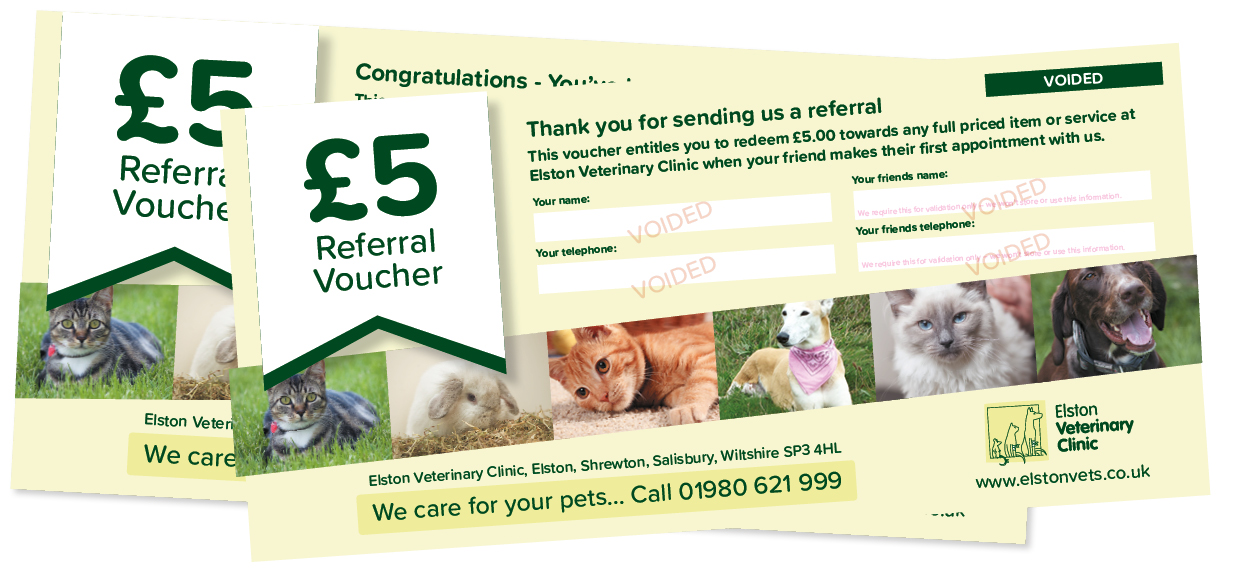 Click below to get more details:
Elston Veterinary Clinic - 24 Hour Emergency Service - 01980 621 999
If you call the clinic outside of normal hours, a member of staff will answer your call.
Book an appointment for your pet
Call 01980 621 999 or click the link below to send Elston Veterinary Clinic a message…
Elston Vets treat pets in the following local towns: Shrewton, Larkhill, Tilshead, Amesbury, Durrington, Bulford Camp, Codford and Netheravon